A color-coded guide showing you the stop/start planetary activity for the year 2020, all on one easy-to-read page.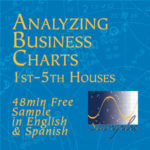 Analyzing Business Charts. First presented in English by Georgia Stathis, then translated by Victor Rosillo into Spanish. 48 minute sample of the longer 6-part workshop.
This is a recording from Georgia's archives about the sign of Aries and the planet it rules which is Mars.
A fascinating look into the new future in this new world thrown upside down in 2020 and its positive outcomes. Presented on April 22, 2021.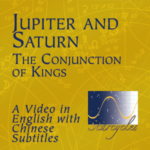 Jupiter and Saturn conjoin every 19+ years. Georgia speaks about this in English, with Chinese subtitles in this free video.
Pluto is the planet of choice because Pluto, when it is hitting the chart, requires a person to make a huge change in one's life.  Pluto takes no prisoners and […]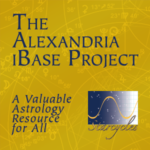 AIP currently has 10,000 listings from various collections like AFA, AA, and ISAR and identifying more locations where to find these books.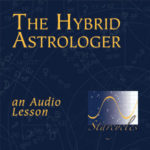 The 'new' astrologer must be more than an astrologer. He/she must be familiar with business, current events, and other multiple disciplines to effectively assist their clients during times of challenge. […]