FAA Conference 2022
June 11-13, 2022, In-House and Online
Glenelg, SA, Australia

Georgia Stathis lectures
Sunday, June 12, 9:00-10:15am ACST / Saturday, June 11, 3:30-4:45pm PST
Currency: Where did it come from? Where is it going?

Currency changes historically from shells to gold to fiat to digital. Uranus in Taurus shakes up the notion of values. The world grows smaller, business is virtual, desires are different. Georgia Stathis presents the fascinating history of currency that aligned with astrological cycles. She explores the pros and cons.
Registration: https://faaconference.com.au/
Georgia's new book now available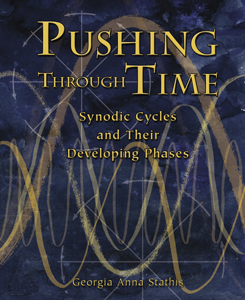 Pushing Through Time: Synodic Cycles and Their Developing Phases
30 Years of research!
20 Years of writing!
7 Years to distill the information!
"Pushing Through Time is full of interpretation gems that can only come from years of experience. It is both thoughtful and thought-provoking. I highly recommend it!"
Linea Van Horn, Certified Astrologer