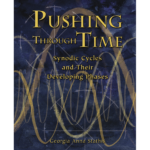 Pick up Georgia's latest right here!
2024 Starcycles Cheat Sheet – just  $8.50.
Pushing Through Time: Synodic Cycles and Their Developing Phases
Note: Georgia is taking a few personal consultation clients this summer. Please see this page to book.
Thank you to those who attended the Astrology Hub Weekly Weather for May 30, 2022 with Georgia! Please click here to download the zipped budget file and find the Excel Budget Spreadsheet inside, and thank you for your patience with our technological glitch!