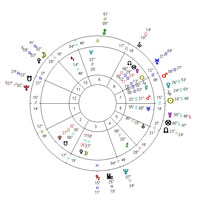 Georgia will be starting private sessions using Zoom in January 2021 after her Sabbatical.
One hour sessions will be $325 (this includes preparation time) and the 1.5 hours will be $395 (also include prep time). Georgia will take a few clients per week from Mondays through Fridays.
Until then, these referrals are available for astrological sessions:
Payment is now open for Georgia's 2021 sessions, and Georgia will contact you to book your consultation.